JERRY TALIAFERRO
TRAVELING EXHIBITIONS
TELLING INCREDIBLE STORIES IN INCREDIBLE WAYS
---
ABOUT JERRY TALIAFERRO TRAVELING EXHIBITIONS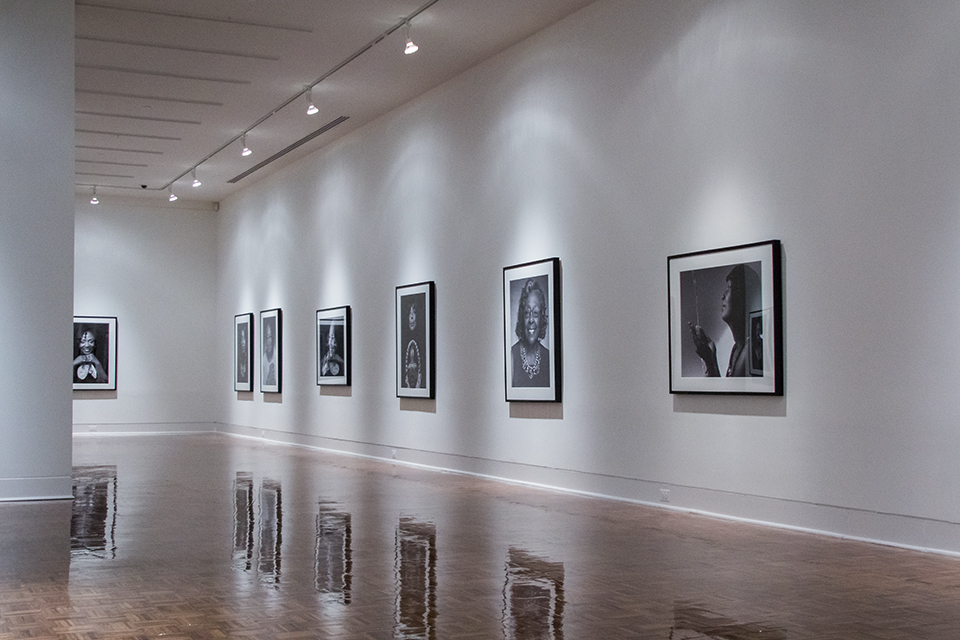 In June 2002, the WOMEN OF A NEW TRIBE Exhibition opened at the African American Cultural Center in Charlotte, NC, it would be the first of many openings for exhibitions by photographer Jerry Taliaferro. In the almost fifteen years since, his exhibitions have traveled continuously around the United States and beyond. In 2010 and 2011, the U.S. Department of State hosted WOMEN OF A NEW TRIBE Exhibitions in Bratislava, Slovakia and Bucharest, Romania respectively. Subsequently more exhibitions were developed. Three exhibitions are currently traveling;WOMEN OF A NEW TRIBE, THE TEST and SONS. Great photography is the medium used to tell great stories. Neil A. Barclay, President and CEO of the then African American Cultural Center of Greater Pittsburgh wrote of the WOMEN OF A TRIBE Exhibition, "I was immediately impressed with his ability to tell a story. Using the synergy of portraiture and symbolism, he has found a way to tell the story of both a woman and a people." "Venues that have hosted our exhibitions include:
Charles H. Wright Museum of African American History in Detroit, the Knoxville Museum Of Art, Yale, University Of Arkansas, Houston Museum of African American Culture, The Civil Rights Institute in Birmingham, The Air Zoo in Kalamazoo, The Grout Museum in Waterloo, The Flint of Arts, The Indianapolis Public Library, The Cleveland Public Library, The Reginald F. Lewis Museum of Maryland African American History and Culture, the Miami International Airport, The International Civil Rights Museum in Greensboro, NC, the African American Museum of Nassau County, The Ella Sharp Museum in Jackson, MI, and The New Orleans Public Library.
A Hallmark of the exhibitions is the effort made to connect with the people of the hosting communities. A unique features of the exhibitions of Jerry Taliaferro is the option of the presenters to modify the exhibitions for their communities. WOMEN OF A NEW TRIBE Exhibition often includes the images of "local women" in recognition for services to their communities.See the call for nominations by the Indianapolis Public Library. Some exhibitions have consisted entirely of images of women from the hosting communities. This has been used to great effect to increase community interest and involvement. Likewise the SONS, an exhibition about the modern African American Male, will include subjects from the hosting communities and address "local issues".